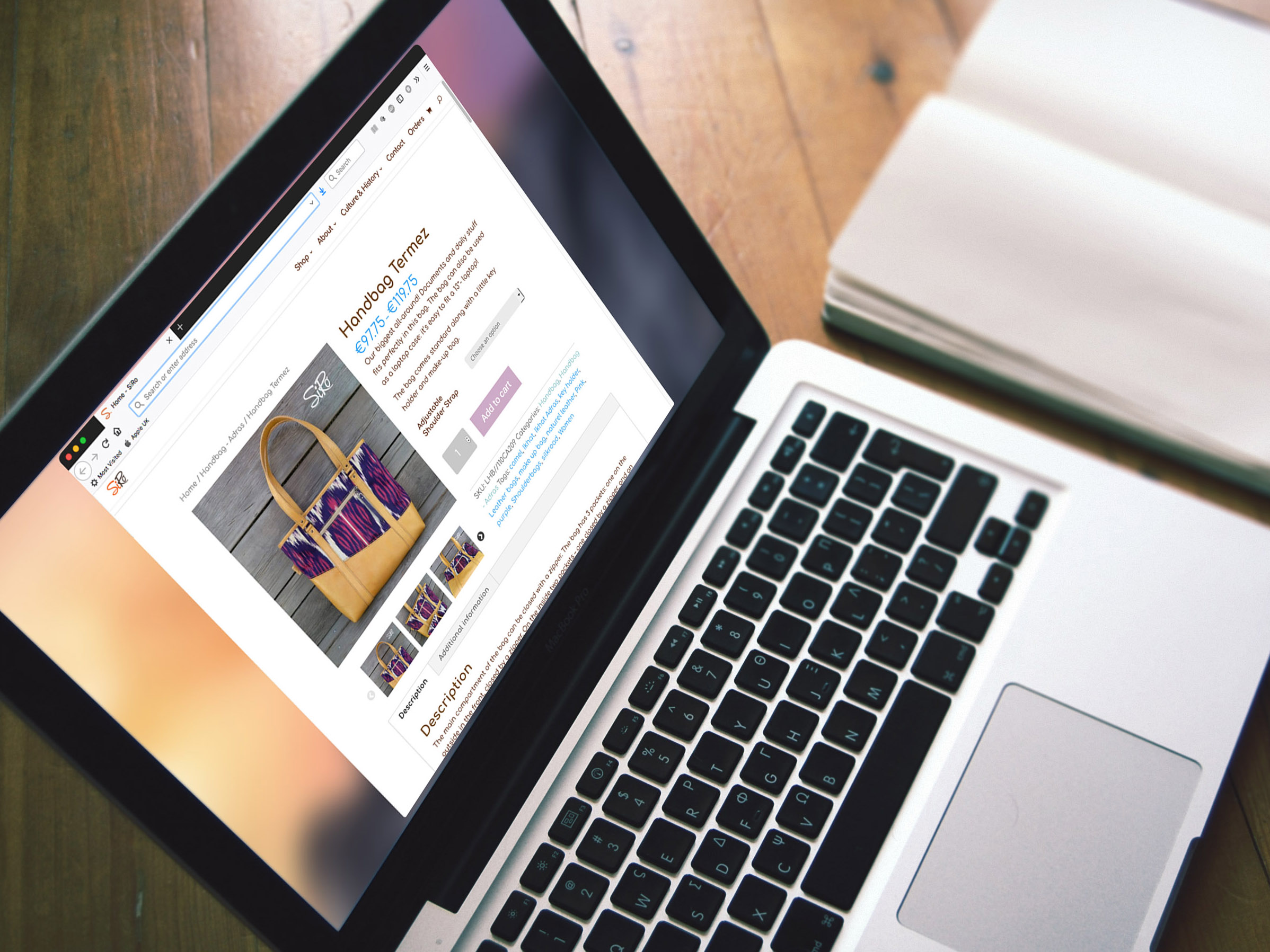 SiRo SilkRoad Website
SiRo is a startup selling handmade, high quality bags and accessories in the heart of Central Asia. Using local artisans they craft beautifully practical pieces of bespoke portable storage from traditional materials including leather, felt and Atlas silk.
As well as communicating the quality and beauty of the products, and the company's vision; a web-shop was created to allow customers to purchase online with worldwide delivery.
We decided to use WordPress as a basis to allow easy customisation and additional content by the client. Since much browsing is done on portable devices, the design is fully adaptive.
The resulting site showcases the products and beauty of Central Asia, while being contemporary and easy to use.