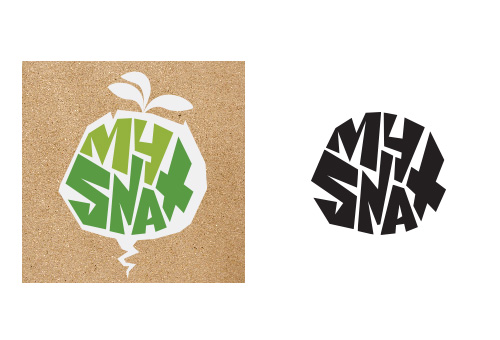 MySnax Logo
The Assignment:
To create a logo for MySnax, a German/Kyrgyz company producing dried fruits and vegetables as a healthy snack. Primarily for the German market, there are expansion possibilities locally and throughout Europe.
Challenges:
A challenging sector with little 'middle ground' –The healthy snack market is dominated by high-end exclusive brands and brands catering predominantly to children – and their parents. We created a mark that looks hand-made and unique, however its uneven shapes and bright colours appeal to a younger market.

Room for growth – the mark needed to be flexible and be able to play well with others – sometimes to be the lead element on a pack/product and sometimes able to be simply a stamp of authenticity when applied to a sub-brand.